Bocas del Toro Permaculture Farm and Chocolate Tour
Take a Tour of our Permaculture and Chocolate Farm in Bocas del Toro, Panama
      Up in the Hill is our family-owned, organic, permaculture and chocolate farm on Isla Bastimentos in Bocas del Toro, Panama. We specialize in making 100% cacao and coconut oil based natural body products incorporating the fruits, flowers and herbs from our garden. Our farm is also a model for living sustainability in the Bocas del Toro archipelago. We also offer one of the top rated chocolate farm tours in Panama, so book in today for unforgettable (and delicious) experience!
Jump to the Chocolate Tour:
sustainable and low impact
We are Organic and Eco-Friendly
Our farm is eco-friendly and we hold a great respect for the environment. Our goal is to be as sustainable and low impact as possible. For this reason, we use solar power and we catch all of our water from the rain. We have a natural spring as a backup water source for the dry months. We recycle plastic, aluminum, cardboard and glass on-site, and all of our compost is turned into organic waste which we use as soil.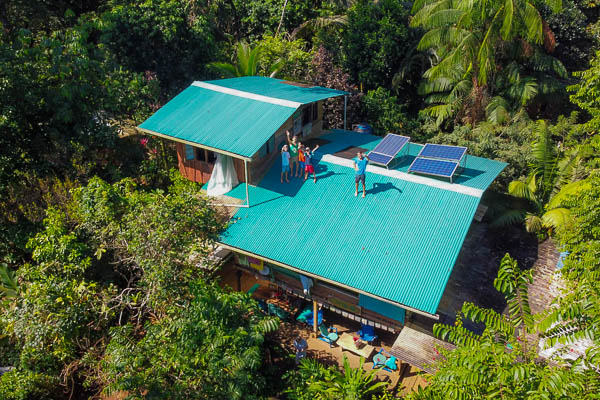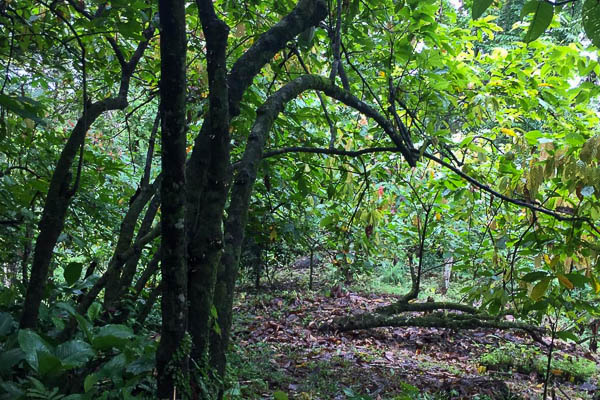 cow pasture turned rainforest
We are also a Reforestation Project!
Our farm was once a sprawling cow pasture with little vegetation or rainforest growth aside from a few coconut and cacao trees. After buying the land in 2002, we began to plant hundreds of timber and tropical fruit trees. In fact, almost all of the vegetation you see when you visit us was planted by us! 
Our Bocas del Toro Chocolate Tour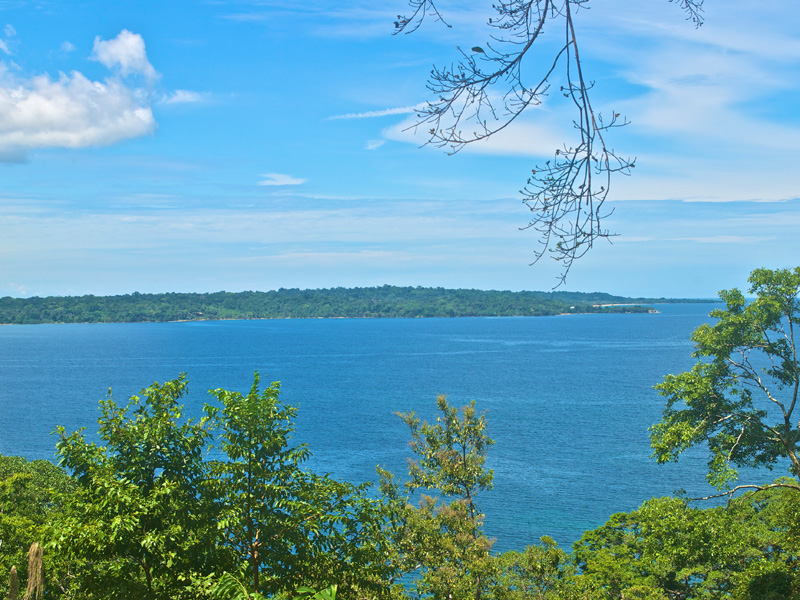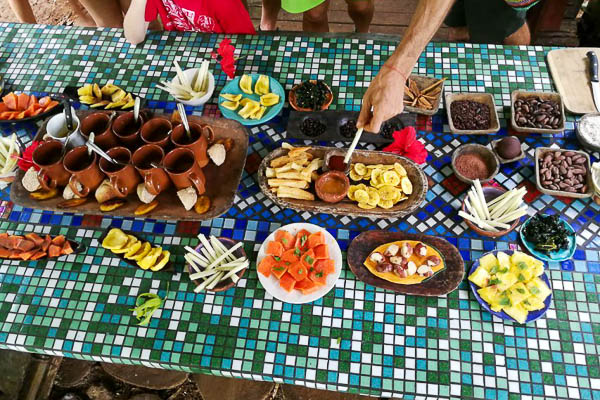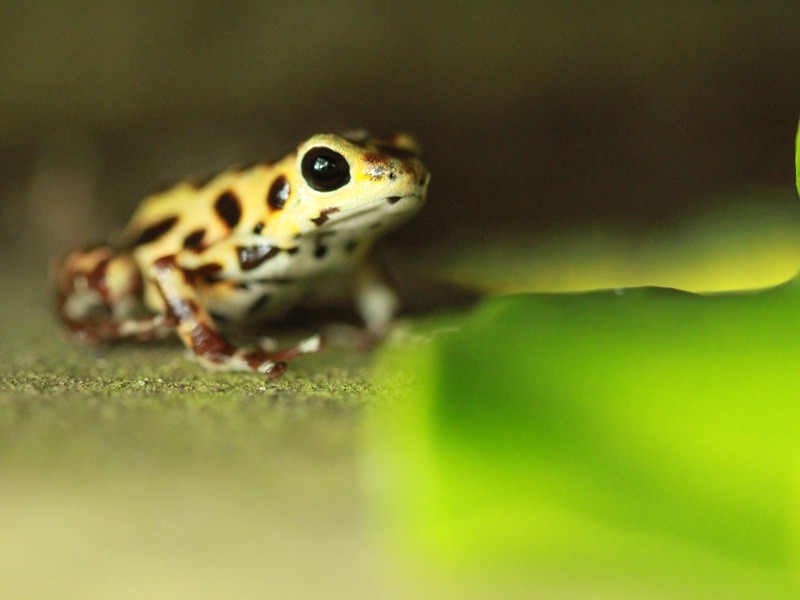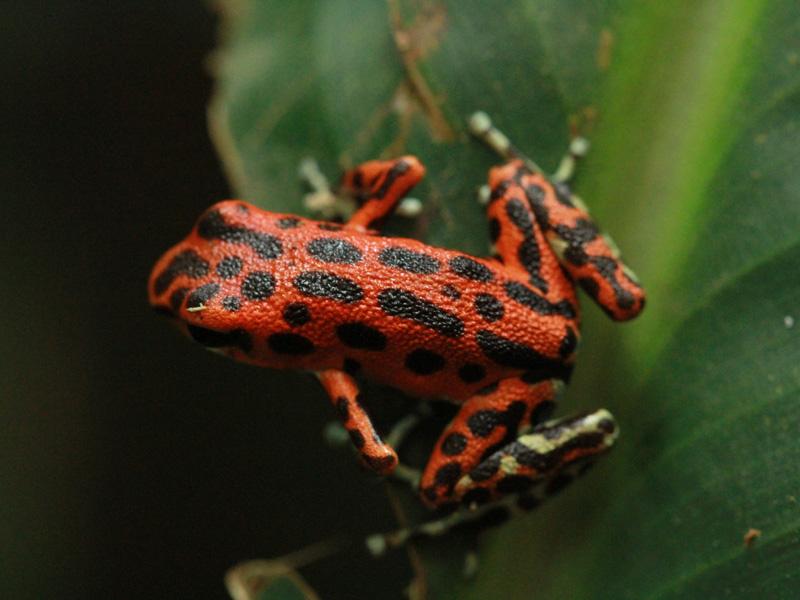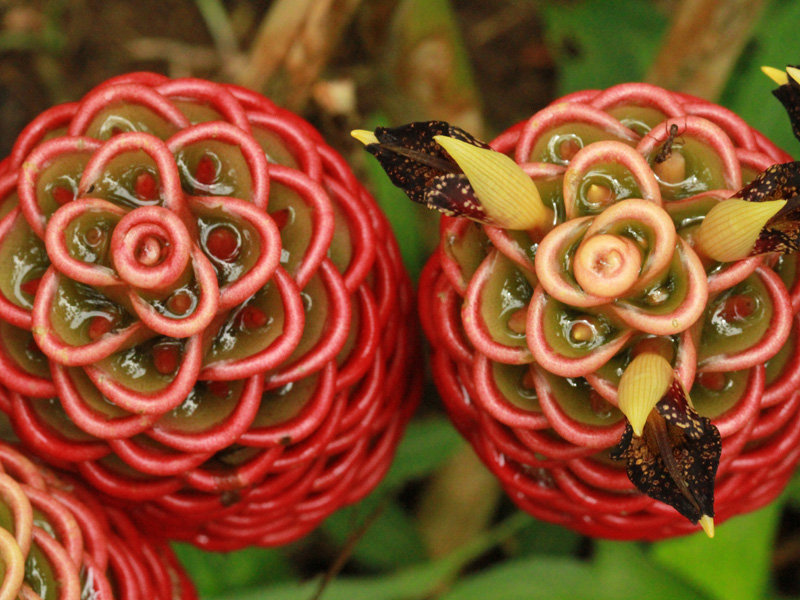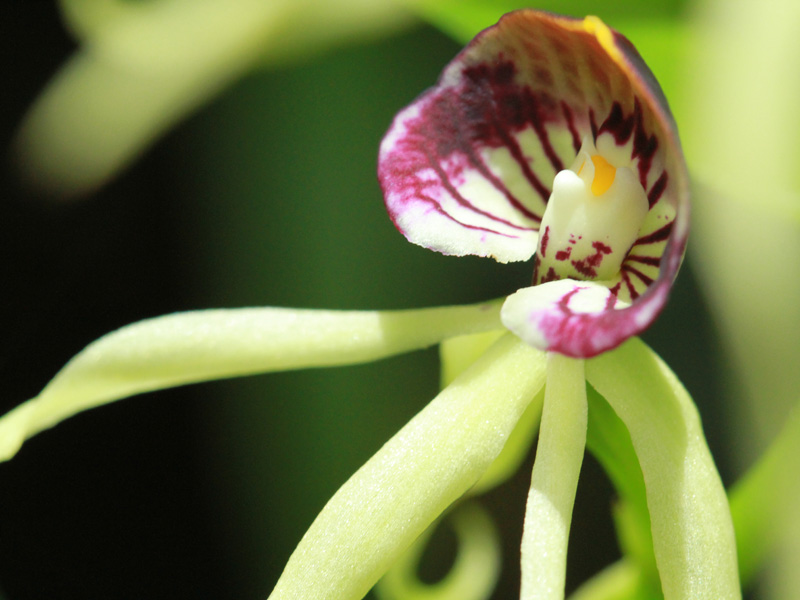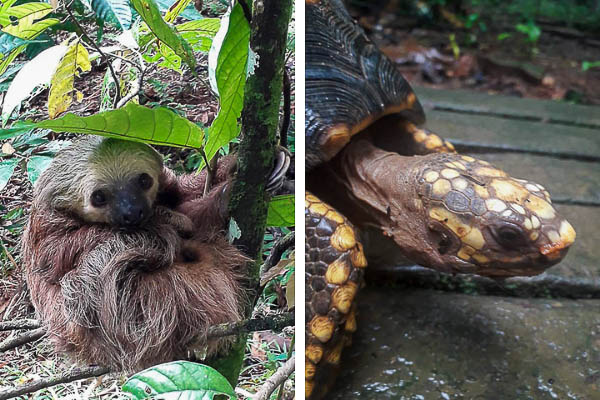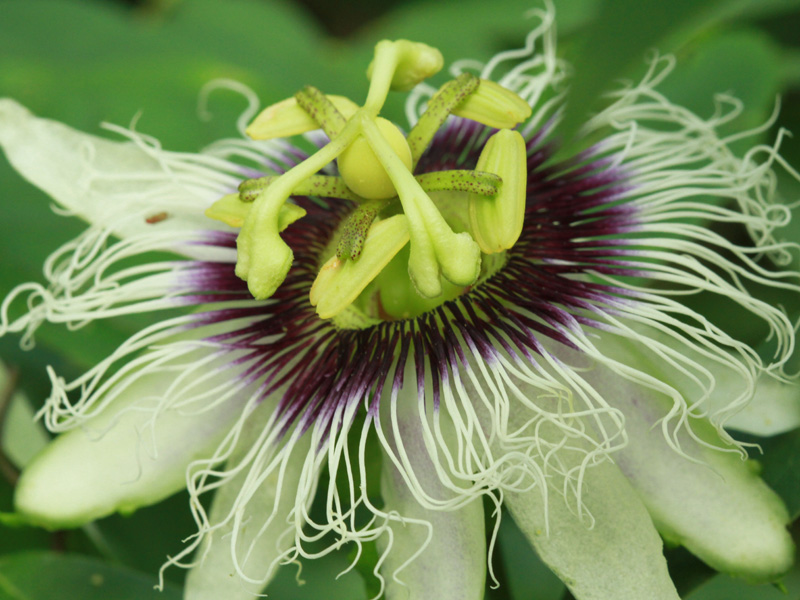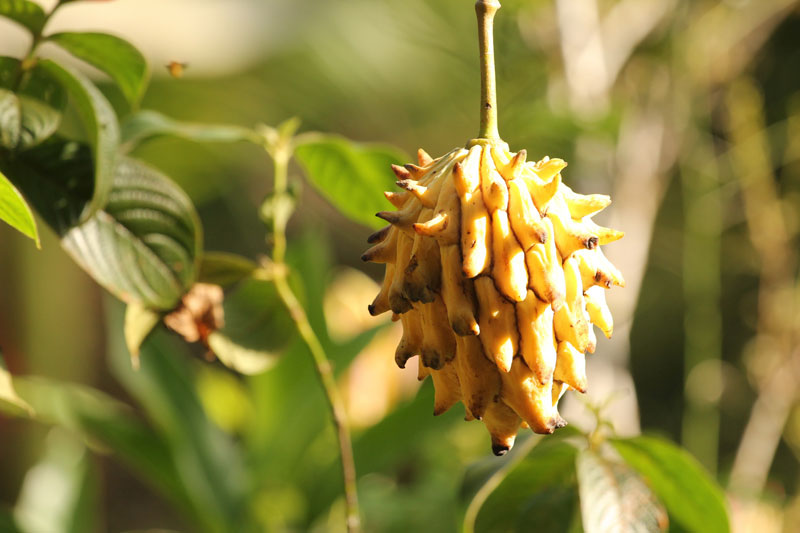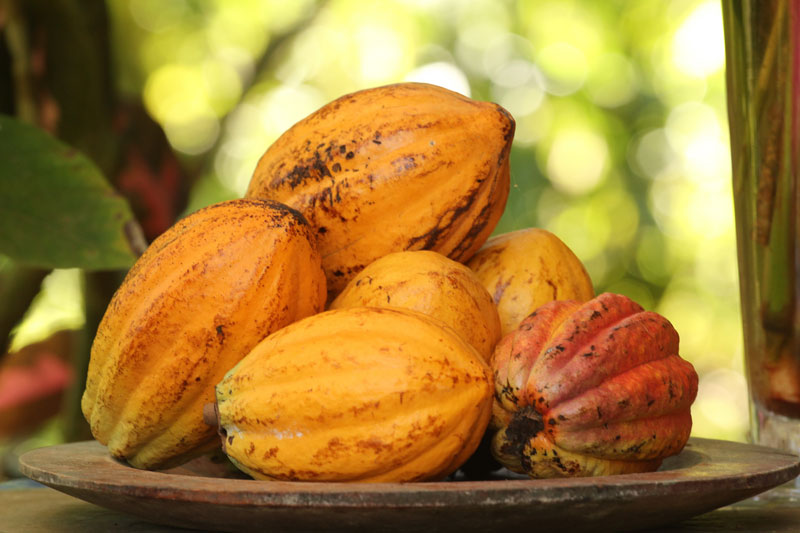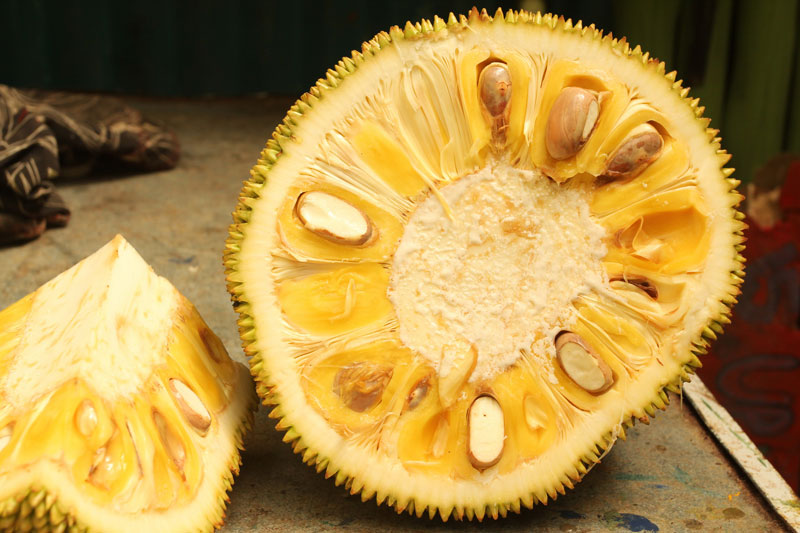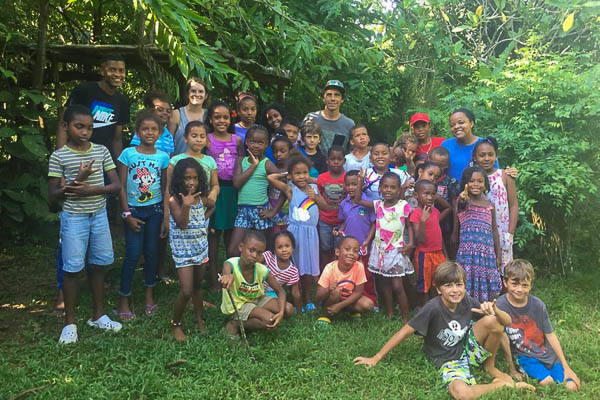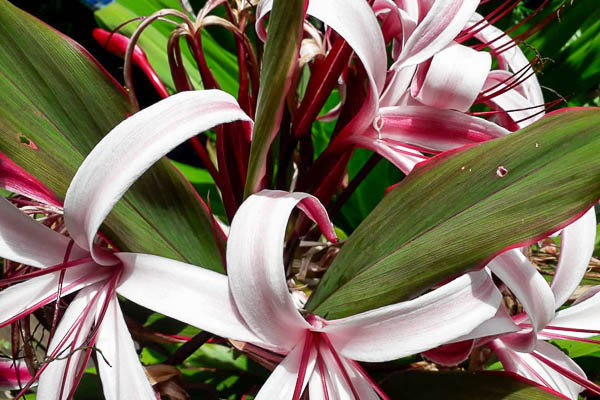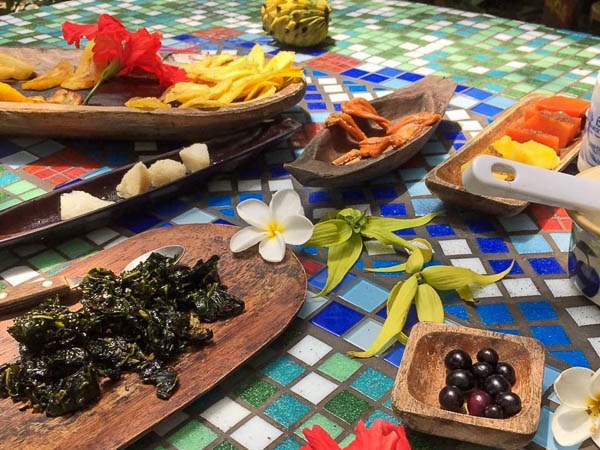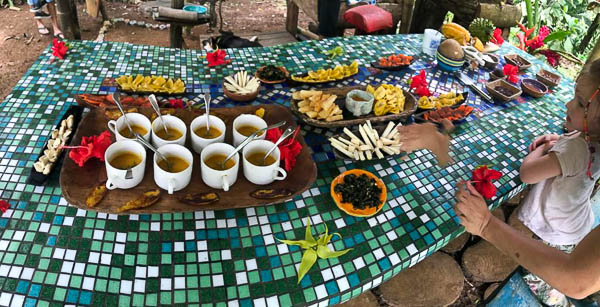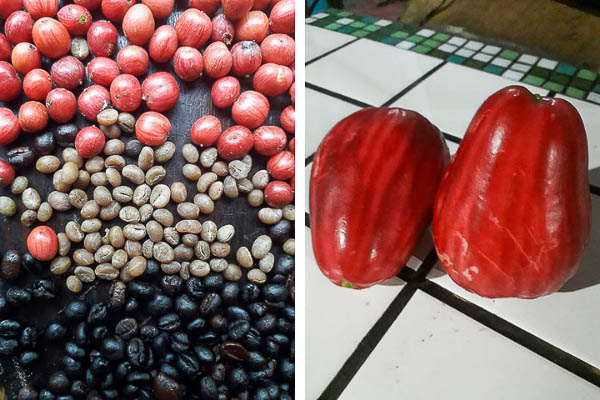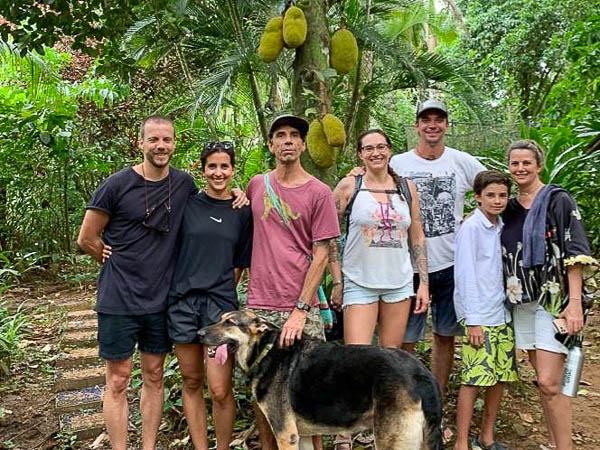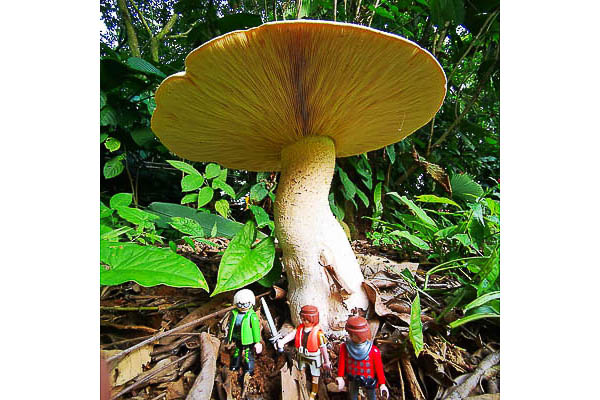 Our "Bocas del Toro Chocolate Tour," takes you on a circuit around our four hectare permaculture and chocolate farm where we show and explain everything from the forest and fauna, medicinal plants and wildlife, as well as our cacao and coffee plantations. (Indeed, our Chocolate Tour is about a lot more than just chocolate!)
Cacao is one of our main productions and at the end of the tour we demonstrate the process from bean to powder. You will get to taste and try it at every stage, ending in when it becomes chocolate with the addition of sugar. The chance to see animals is high as we have an array in the garden including the famous Isla Bastimentos red frog, white faced Capuchin monkeys, sloths, snakes, spiders, leaf cutter ants, armadillos, red eyed tree frogs (sleeping!), as well as many insects and birds!
After the tour, a farm-fresh lunch is served that incorporates many of the plants and fruits you just saw and learned about! Enjoy this healthy and organic meal knowing exactly where it all came from!
Additional Tour Information
Book Your Chocolate Tour!
Chocolate tour is $30 per person.
Must call/ email us before to arrange the tour.
Contact us for tour bookings via email: upinthehill.shop@gmail.com
Or give us a call via Telegram, Signal, or Whatsapp: +507-6607-8962
"BEST. TOUR. EVER.'' Our Reviews...