A Hidden Gem on Isla Bastimentos:
Up in the Hill Coffee Shop
NOTICE: Our Coffee Shop is currently closed due to the Pandemic however, we are still doing our chocolate farm and permaculture tour!
Come Visit our Coffee Shop:
Up in the Hill on Isla Bastimentos!
      Your stay in Bocas del Toro isn't complete without a visit to our Coffee Shop! Set on the highest point of Isla Bastimentos, it's a good 20 minute walk up to reach us. Passing through the afro Caribbean town of Old Bank and then onto a pretty jungle path before arriving to our farm. Come and enjoy our homegrown organic coffee while you listen to the chirps of the red frogs and songs of tropical birds overhead. The smell of cacao, coconut, coffee or herbs fill the air…depending what's being made at the time! The white faced capuchin monkey loves to steal the fruits from our surrounding trees so if you hear a rustle of leaves..do look up! We hope to see you at Up in the Hill soon!
Our menu is small but fresh and organic. We provide the majority of our menu straight from the garden. Delicious creamy golden milk made with fresh coconut and turmeric, spicy ginger kombucha, from farm to cup coffee and cacao are some of what we offer, as well as tasty home-baked goods using cacao and fruits.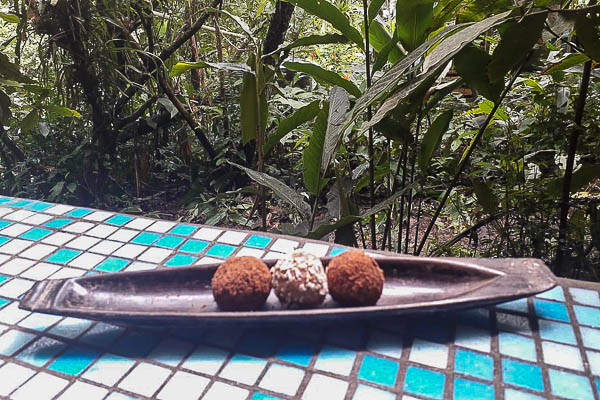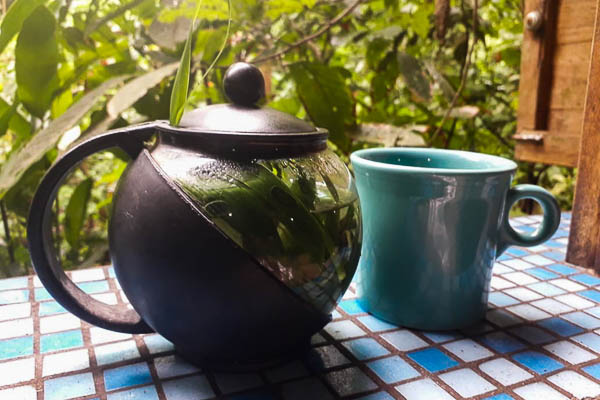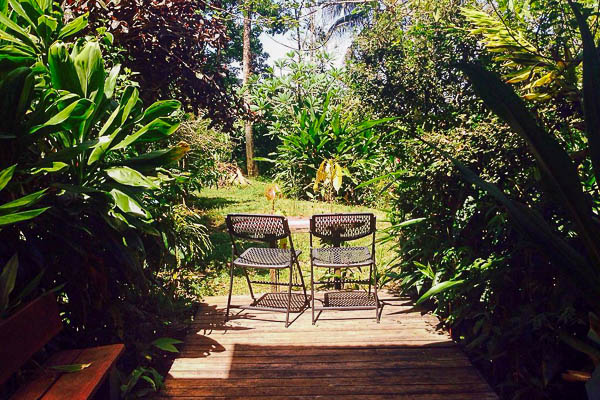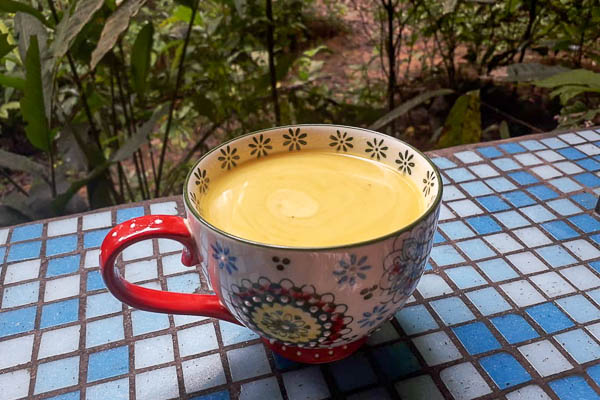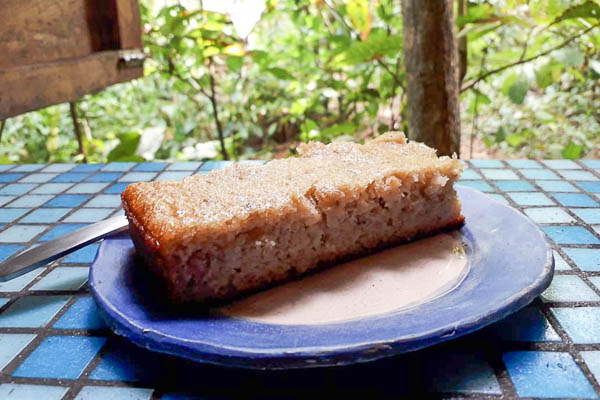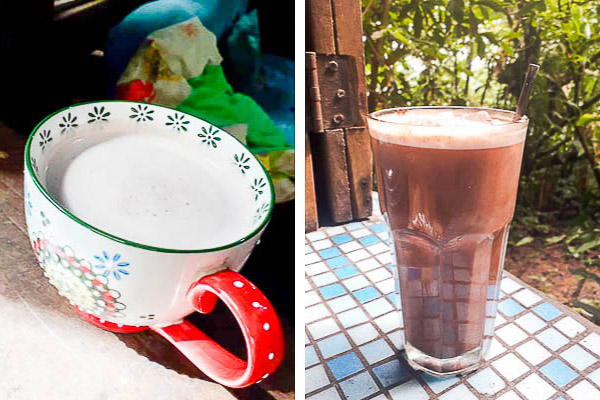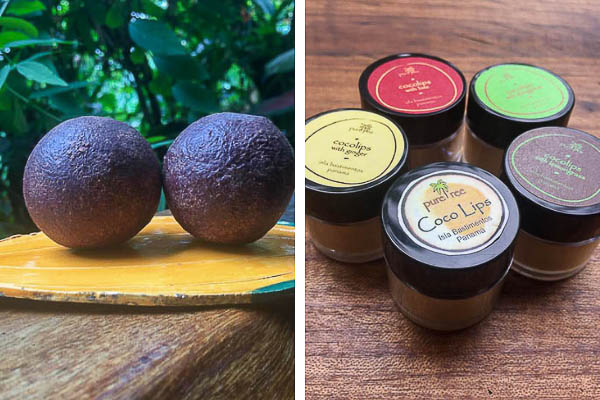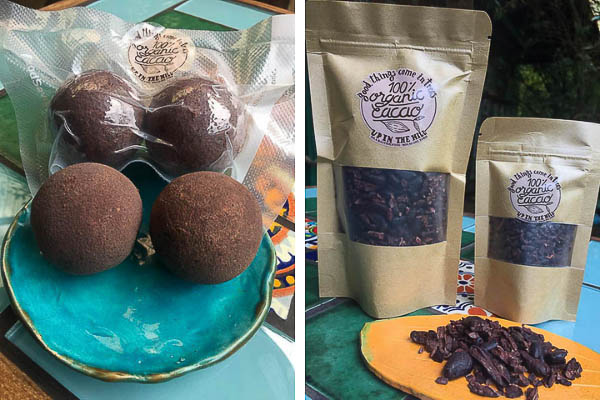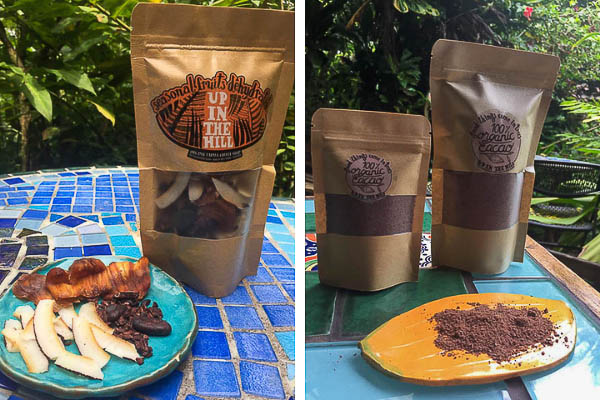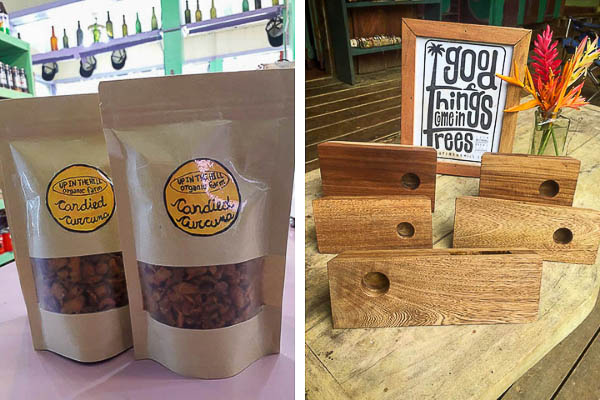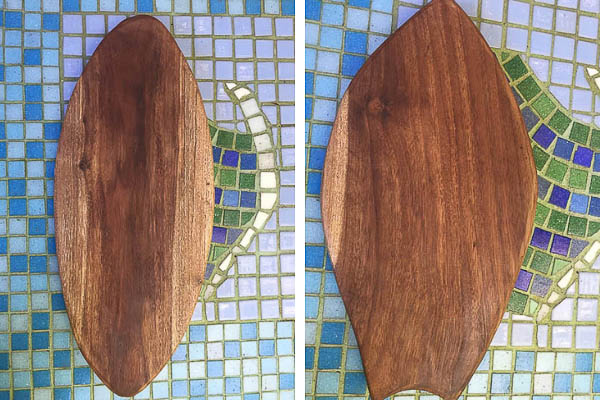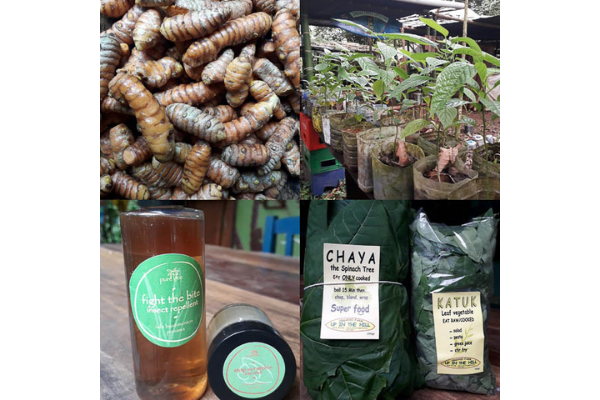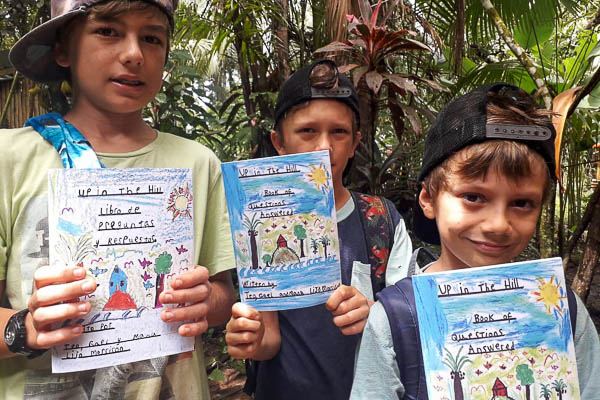 special gifts for family and friends
Unique Gift Shop, Many Handcrafted Local Items.
Our gift shop displays all of our farm offerings – ready to grab and go – as well as a selection of local Panamanian arts and crafts. We have homegrown laurel wood chopping boards, nature inspired mosaic art, pictures & postcards, as well as made to order furniture and handmade jewelry.
We sell cacao, teas, dried fruits, coffee, greens and trees, as well our Natural Body Products Line, Pure Tree! We are the best place in Bocas del Toro to find a unique souvenir for your friends and family back home!
"Gem in the Jungle'' Our Reviews...
Experience the Rainforest at Our Eco Lodge!
Immerse yourself in the Panamanian rainforest with a few nights at our top rated eco lodge. 
Learn More